The purpose of Superannuation is to provide an income for retirement that replaces or minimises the reliance on the aged pension. It is the process of investing a portion of your income throughout your working career in a range of assets until you retire. The earnings within your super fund are taxed at a concessional rate. Provided your continue to work for an employer that makes regular payments (self-employed are not required to pay themselves super) your super account will grow until your retirement age.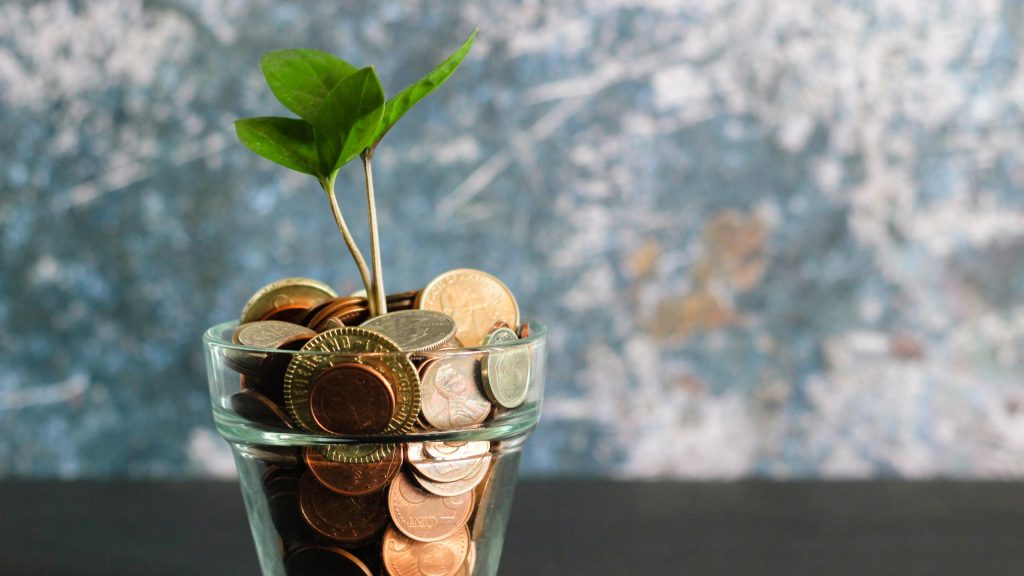 Your super will provide the savings needed to retire comfortably. The ASFA Retirement Standard which benchmarks the annual amount needed to fund a comfortable or modest standard of living, you will need an average of around $60,000 a year, so factoring this amount into your retirement projections should be considered. 
If you wanted to take a look at some different Super funds, the table below compares some of the best super funds in SMSF Mate's database, best suited for people aged between 29-40 with a super balance of around $60,000 or below. The funds are sorted in order of best performing in the last five years. Use SMSF Mate's super fund selector to view a broader range of high performing super funds.
Jump to a specific part of this page:
What is the Super Guarantee?
The term 'Super Guarantee' refers to the compulsory superannuation contribution of 9.5% that employers pay their employees (super fund). Employees are eligible to receive the super guarantee from their employer as long as they earn $450 or more in a calendar month. This contribution of 9.5% amount is calculated on ordinary time income earnings or base salary. Employees under 18, might need to work more than 30 hours per week to receive the super guarantee payments. Employees on leave without pay do not receive the payments.
What kinds of super funds are there?
Super funds come in many different shapes and sizes, and each has positives and negatives. A better understanding of each type of super fund will help you decide which one is right for you. Here is a list of the available superannuation funds in Australia:
Industry super funds
Started initially by industry bodies and trade unions to provide superannuation products that were specific to members of those industries like construction, manufacturing and mining. Many years have now passed, and today you will find that many of them are now open to the public. They are a member first/non-profit model, and most funds have performed well in the past 20 years aided by infrastructure spending and commercial development.
Advocates of industry super funds look to their lower fee structures and reliable performance figures when compared to retail super funds. The team at SMSF Mate has examined a number of the highest-performing super funds below for you to consider when selecting one for yourself.
Retail super funds
Probably the most common type of super fund in Australia, and typically run by financial institutions, a retail fund is a worthy contender in your super fund selection journey. Sporting a plethora of investment options and open to all Australians, you can either join by application directly, or your financial adviser may recommend them to you. The cost can vary between retail funds depending on their investment methodology, so it is worth doing your research and comparing all the options here before investing.
Self-Managed Super Funds (SMSFs)
A personal favourite of SMSF Mate and what we like to call a 'DIY super fund'; because you manage it yourself (different to a regular super fund managed by a fund manager). There are, of course, strict rules regulated by the ATO (Australian Taxation Office). SMSFs are more suited for individuals with a decent understanding of finance and investing. Running an SMSF is a lot like running a company, so you definitely have to be up for the challenge. It's worth noting that an SMSF can have up to four members, and each member acts as a trustee of the super fund.
You can find out more about self-managed super funds here.
MySuper funds
MySuper is a super fund initiative set up by the Australian Government in an effort to simplify and reduce costs of default super funds for Australian employees. When you start a new job, and you don't select a specific super fund, you are assigned a MySuper default super fund.
MySuper was initially started with the intention of replacing existing default options offered by Australian super funds. Low fees are evident in MySuper, which is a good thing for investors over the long run. 
MySuper key features include:
Learn more about MySuper here with our Comprehensive Guide.
Corporate super funds
Corporate super funds (or employer super funds) are arranged by big corporates for their staff. Some more considerable corporate funds are operated and run by a board of trustees put in place by the corporate and their staff.
Corporate super funds usually have the following characteristics:
They commonly return profits to their members (staff)

They offer a range of investment options and strategies

They tend to be low to mid-cost in terms of their fees if the corporate is large.
A corporate super fund will be the super fund any employees of the company are allocated to, provided they do not choose a super fund of their own. When you think about it, a low-cost and high performing super fund could be a powerful resource when hiring new staff.
Public sector super funds
Public sector super funds are for employees of government departments at either the Federal and State levels. They commonly have only a few investment options, typically lower fees than retail funds or a profit to members model. Some of the longer-term members of these funds will have a defined benefit scheme. Newer members are usually in an accumulation style fund, which is simply where your investment aims 'accumulate' over time.
Before choosing a superannuation fund, it might be worth speaking to a financial planner or financial adviser, as some professional guidance in the early stages could make a significant difference in down the track. 
General Advice Warning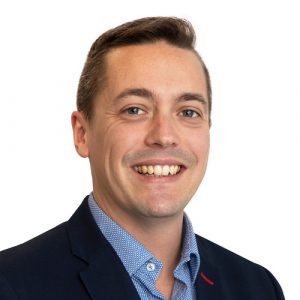 Concise Digital
Gareth Lane is a successful entrepreneur, businessman, and owner of the digital marketing and web agency Concise Digital, based out of Perth, Western Australia. Concise Digital have solved over 60,000 digital / web problems for clients since 2005. Gareth is one of the founders of SMSF Mate.
Gareth is passionate about helping small businesses be more successful online by avoiding the pitfalls of digital marketing. He regularly runs live talks, workshops and meetups discussing Google, social media and all things digital marketing.
Gareth studied Business and Commerce at Curtin University, and has held board positions for a number of organisations, including serving as the President of the Western Suburbs Business Association and as a non-executive member of WA Business Assist. A true entrepreneur at heart, he started his first business at 13 and has created and run multiple successful businesses since.
Gareth enjoys good food, great wine and time in the sun when he's not at his computer helping other businesses get ahead!
You can find out more about Gareth or connect with him on Linkedin here: https://www.linkedin.com/in/garethconcise/
Or visit his websites here: https://www.concise.digital/ or https://www.garethlane.com/
Show More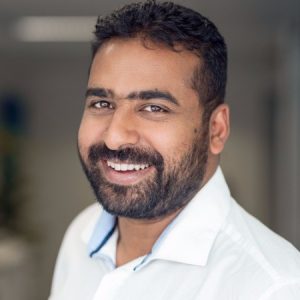 Eventum Consulting
Ashwin is an accountant and educator based in Perth, Western Australia. He is passionate about helping family owned businesses and startups. He is one of the founders of SMSF Mate and you'll regularly see him on our podcast!
Ashwin is a managing owner and director of Eventum Consulting, a multidisciplinary firm helping clients with finance, succession planning and their tax needs. He also served as a lecturer in taxation and small business at the Central Institute of Technology, and has worked as an accountant at a number of well-known tax specialists.
Ashwin studied a Diploma of Business Education and a Bachelor of Commerce in Financial Accounting, Managerial Accounting and Corporate Finance, both at Curtin University, WA.
Ashwin is passionate about technology, and sees it as an enabler for his clients to grow truly sustainable and profitable businesses.
You can find out more about Ashwin or connect with him on Linkedin here: https://www.linkedin.com/in/ashwin-ramdas-72442919/
Or visit his website here: https://eventum.com.au
Show More