There are many different ways SMSF investors can analyse shares that they wish to invest in. Among the most common ways to analyse a publicly listed company is based on their fundamentals which includes financial reports, sector trends and macroeconomic factors. Some investors consider these fundamentals a lagging indicator and prefer to analyse a listed company in a different way altogether. Technical analysis aims to predict future price movements based on the analysis of historical price patterns, and the volume traded plus other technical indicators.
Technical analysis can help SMSF investors to visually compare the difference between the current market price and the intrinsic value of a listed company. It does so by employing techniques such as historical price analysis and psychological factors in markets such as behavioural economics and the effects this has on price.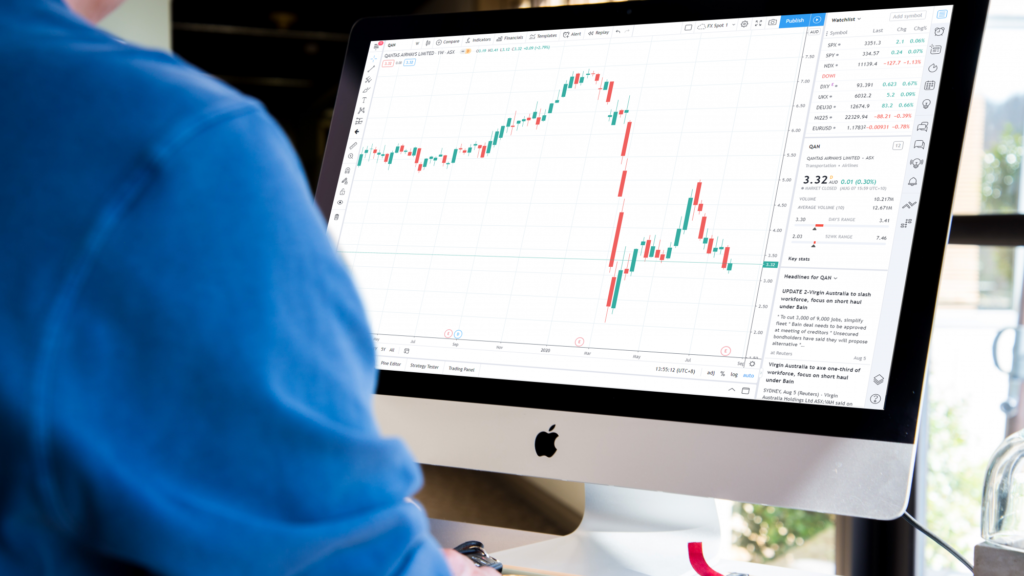 Looking at a share price chart for the first time can be overwhelming; however, they can provide SMSF investors with valuable information on past price movement. Also, it can give context on the overall price movements of a listed company, like where it has been and potentially where it is going. Learning how to interpret them is an integral part of any investors process, and the best way to get a handle on things is by using a charting platform like TradingView. 
There are many different charting services on the market today, and exactly which one you choose will depend on your individual requirements. TradingView is head and shoulders above the rest in terms of overall popularity and for a good reason, so in this article, we seek to analyse the pros and cons of TradingView so you can make an informed decision if you are considering using the service for your SMSF investment endeavours. 
Jump to a specific part of this page:
What is TradingView, and how does it work?
TradingView provides SMSF investors with the tools to analyse and screen asset prices like shares, futures, currencies and fixed income, and it is suited for both novice and advanced investors. The beauty of TradingView is that it offers cloud-based charting and research tools which can be easily accessed from your computer or phone if you are on the move. Because of the online nature of the service, it allows investors to collaborate and share their analysis and ideas with others similar to an online forum which are popular in the SMSF investment community. 
Investors can explore new strategies, analyse price fluctuations and communicate with other traders either on a computer of the mobile application. When you register for a free account, you will get access to the TradinView charts and basic charting tools (including indicators and price alerts).
What are the main features of TradingView?
iOS and Android App
Monitoring the performance of your investments on the go is certainly something we have become accustomed to, and TradingView's mobile application for iOS and Android makes that an enjoyable process. The app is easy to use and free to download from the app store, which allows you to receive real-time market prices and communicate with other investors all from the comfort of your own phone. Another great feature of the app is that your charts from your computer will sync to your phone, which is excellent if you have added customer indicators or price level alerts. 
Price Level Alerts
Investors can set alerts on various assets which will send a customised notification if the asset trades at a specific price or triggers any other custom parameter which is set. This is a powerful way to keep tabs on various assets so that you can make a move at the right time and price. For example, the investor can set alerts on things like price levels, custom indicators, or analysis that the investor has positioned on the chart – like when price crosses a trendline or moving averages and the like. This fantastic feature allows investors to set up to 10 different types of alerts in each of the available categories. Once triggered, you will receive a notification via email, SMS, push notification on your phone, or pop-ups on your computer every time an alert is triggered, which matches the criteria you have set.
Easy to Use and Understand
Investing applications sometimes have a reputation of being difficult to understand, and TradingView certainly bucks the trend. The app is simple and very easy to understand from the start. It offers a simplistic and intuitive interface for investors to navigate charts and the analysis tools along with it. The mobile application allows investors to scroll through an asset watchlist which you can customise accordingly, a price chart where you can interpret and analyse the historical price data and an educational ideas tab which shows a news feed of the most popular contributors to the service. 
Screen your Favourite Stocks
TradingView offers a stock screener function which is a handy search tool for SMSF investors as it allows you to filter and sort stocks by different criteria, from everything to valuations, dividends, price performance and various technical indicators. Offering a variety of different search fields, investors can filter stocks and set alerts in local and foreign investment markets. TradingView offers a stock rating field which provides a buy or sell recommendation based on a number of technical inputs. We feel like the feature is an invaluable tool for SMSF investors to quickly visualise what stocks are moving and the reasons why which can help shape investment decisions for the better. 
Investment Training Courses
If you are new to investing in the markets, then an investment training course won't go astray. When you are investing real money in the markets, it only takes a little mistake, and it can be very costly, so an investment in yourself really can pay dividends. TradingView offers a range of free courses which includes some on how to become a good investor. If you want to step it up, then there a number of paid training courses for the serious investors which range in price from between $250 and $5000 at the upper end of the spectrum. These courses are very well put together and contain much useful information which investors can put to work in the markets.
Paper Trading (Demo Account) Simulator
If you are new to investing or you are looking to test the waters on a new investment strategy, then a paper trading simulator is a good way to start. It's essentially a demo account where investors can get the hang of all the different features without having their own hard-earned money on the line. It's a great way to get a feel for the functions of the trading platform but keep in mind that trading virtual funds and real funds are very different. Some investors make the mistake of gaining overconfidence on the paper trading account and before learning the hard way with real funds. That being said, investors have the ability to paper trade all the various assets which TradingView offers, including shares, futures, commodities, currencies and fixed income.
What does TradingView cost?
If you are thinking about giving TradingView a go with your investment analysis, then you'll be pleased to know there are a few different options to choose from at TradingView.
Free plan – a great way to try before you buy with limited features

Pro plan – priced between $12.95/month and $14.95/month

Pro+ plan – priced between $24.95/month and $29.95/month.

Premium plan – priced between $49.95/month and $59.95/month
(All prices quoted are in USD)
What's in the Free Plan?
If you are thinking about testing the waters before you commit to a paid subscription, then this is a great place to start. The free plan offers investors the ability to view one chart at a time, set one alert at a time, and three indicators per chart. You will see the occasional advertisement pop-up when using the free plan which what you would expect. The free plan also comes with the ability to use the stock screener and publish private ideas. It's an excellent way to see if the service is for you, but there are a number of key features which are left out for the free plan. 
What's in the Pro Plan?
The Pro plan takes the next step up in terms of functionality, in comparison to the free plan. You will get the ability to view two charts at a time, set up to 10 alerts, have up to 5 pre-saved chart layouts which you can toggle between, and save unlimited watch lists to keep tabs on all the assets of your choosing. This plan also comes with the ability to add real-time data modules which are unavailable on the free plan. If real-time data matters, then this plan is worth considering, especially when it will only cost between: 
$12.95 when billed every 12 months ($155.40)

$14.95 per month on a month to month commitment
Is the Pro+ Plan for me?
Straight off the bat, the Pro+ plan takes another step-up in terms of features and functionality. This plan will set you back:
$24.95 when billed every 12 months ($299.40)

$29.95 per month on a month to month commitment
Taking it up a gear, the Pro+ plan offers all the bells and whistles. Showcasing the ability to view up to four charts at a time (per chart layout), save up to thirty alerts so you will never miss a beat, load up to ten custom indicators per chart, and save up to ten different chart layouts. You will also receive the silver standard with all customer service enquiries, and you can use up to two devices on your login at the same time. 
Are you best suited to the Premium Plan?
Last but certainly not least, we have the Premium plan, which is the gold standard as far as TradingView is concerned. The Premium plan will satisfy even the most discerning SMSF investor, and if you plan on taking your analysis seriously, then you really can't go past this one but is it worth the money? This plan will set you back:
$49.95 when billed every 12 months ($599.40)

$59.95 per month on a month to month commitment
Boasting a generous eight charts per layout (meaning you can view eight charts on the same screen), set up to 100 alerts, priority customer support, SMS alerts, extended market trading hours and advanced technical features like intra-day spread charts. This plan really has it all with the ability to use up to five devices at once and unlimited saved chart layouts, plus everything its predecessor, the Pro plan offers. 
Is TradingView worth the investment?
TradingView offers all the charting and technical analysis tools an investor could dream of, so, if you are looking for a service to satisfy that requirement, you really can't beat TradingView in our opinion. Suitable for novice investors and advanced traders alike, if you are looking to develop your investing skills or just add another tool to your process, it's a great place to start. The Free plan gives investors the chance to try before you buy, which should give you some peace of mind before you commit to a paid subscription with a wider variety of features. 
Also, they offer a 30-day free trial if you want to see exactly how the paid subscriptions work before pulling the trigger. These come with the ability to cancel at any time within the 30 days without any cost to the investor. 
General Advice Warning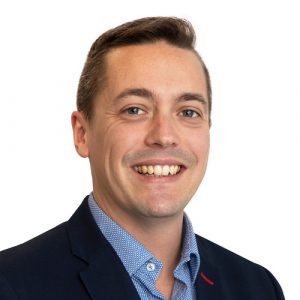 Concise Digital
Gareth Lane is a successful entrepreneur, businessman, and owner of the digital marketing and web agency Concise Digital, based out of Perth, Western Australia. Concise Digital have solved over 60,000 digital / web problems for clients since 2005. Gareth is one of the founders of SMSF Mate.
Gareth is passionate about helping small businesses be more successful online by avoiding the pitfalls of digital marketing. He regularly runs live talks, workshops and meetups discussing Google, social media and all things digital marketing.
Gareth studied Business and Commerce at Curtin University, and has held board positions for a number of organisations, including serving as the President of the Western Suburbs Business Association and as a non-executive member of WA Business Assist. A true entrepreneur at heart, he started his first business at 13 and has created and run multiple successful businesses since.
Gareth enjoys good food, great wine and time in the sun when he's not at his computer helping other businesses get ahead!
You can find out more about Gareth or connect with him on Linkedin here: https://www.linkedin.com/in/garethconcise/
Or visit his websites here: https://www.concise.digital/ or https://www.garethlane.com/
Show More